Well, it's been a bit of an arduous process trying to release an album that started 2 jobs, 2 houses, 1 child, 1 city and state, and a couple mustaches ago.
But today I've been doing the final testing for sending in audio for duplication and it's felt really great!
I'm super pumped about all of the artistry that has gone into it. The incredible musicianship and heart that started it out from my friends Cara, Ryan, and Jesse; the capturing of it and then the painstaking editing, mixing, and mastering by Christopher Roberts of Studio437 at The Jive Mill (who I may be related to) and my longtime friend Alxndr Jones on the amazing banjo tree art. Check out his art this weekend at Art-A-Whirl this weekend (Waterbury Bldg.) if you're in the Twin Cities!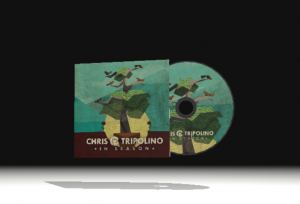 I'm feeling hopeful that the album will be fully out of my hands today and moving ever quicker to your ears. Thanks for all of the patience and support as this album has transformed dramatically. It really has been a beautiful, labor-filled cultivation to help this aptly named album finally come In Season.